Dear clients and friends of BerryDunn,

I write with exciting news about our firm's future. In 2021, BerryDunn will be locating its national headquarters at 2211 Congress Street in Portland, chosen for its prominent and unique site.

BerryDunn has been at 100 Middle Street for over 30 years, and we did not take pulling up roots lightly. Since our founding in 1974, we have grown to 500 employees across the country, with 250 Portland-based employees. As with all we do, our commitment to top-notch client service guided our decision.

Here are a few highlights for you:
Easy access: Our new building offers abundant free parking and is in close proximity to the Turnpike, the airport, and downtown Portland.
Flexibility: We will maintain a small presence downtown for our wealth management practice and meetings with clients, prospects, and referral sources.
Increased knowledge sharing: The facility accommodates a high-tech learning and development center to keep our employees on the leading edge of methods and knowledge, which we pass along to you.
Well-rounded workforce: The new campus expresses our dedication to employees' well-being, allowing for outdoor space, a fitness center, and healthy meals on-site. We take care of our employees so that they may take good care of you.
Gathering space: When the time comes, our national headquarters will be ready for collaboration and inspiration. We are designing airy spaces for client meetings and BerryDunn-hosted educational and networking events.
The building at 2211 Congress Street is currently undergoing fresh renovations to achieve our vision. While we do not expect to take occupancy until sometime in 2021, we wanted to share this milestone and let you know that we are always looking for ways to serve you better.

We will be in touch again with driving directions as we near the 2021 move-in date. If you have any questions, please reach out to me or your BerryDunn service provider.

Sincerely,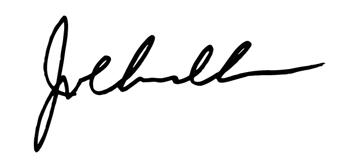 John Chandler
jchandler@berrydunn.com